BUYING A HOME:
MEET THE SELLER
Meeting the seller is just
good sense

.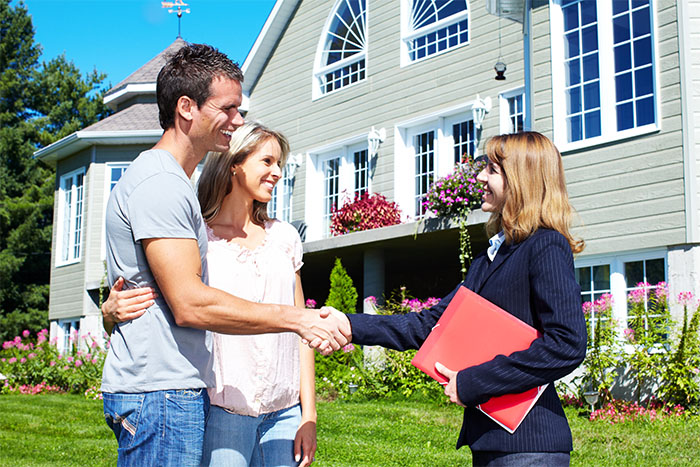 One slightly unusual thing about buying a new home: you'll almost certainly never speak directly with the seller. Current owners are rarely on the property during open houses, and are encouraged to be away if possible when potential buyers book a viewing appointment.
For any other product or service, this might seem a little strange — imagine if the butcher always arranged to be out of the shop when you showed up to pick up some cutlets for dinner — but in real estate it makes good sense.
Because the purchase of real estate is a highly specialized transaction involving large sums of money, both parties generally have representation. For most people, that means realtors on either side of the deal and a notary public or two to make sure paperwork is all filled out and filed properly.
For more complex contracts, such as those necessitated by larger properties or corporate purchases, it also means lawyers are involved.
All of these people are versed in the regulations, rules and laws that govern how property changes hands. They also know what kind of information must be shared and when. Average sellers and buyers might mention something at the wrong time which could affect the sale price of the property — so they're advised to, well, not speak.
There are a few people who elect to manage their own listing and sale. These sellers might offer a lower selling price (they're saving that realtor's commission, after all), but they might also be unrealistic or unprofessional in how they price their home and negotiate the sale.
Remember, with or without a listing agent on their side, the seller is experiencing an emotional roller coaster — juggling their current mortgage and moving dates with market prices, agent commissions and legal fees will only add to it.
Whatever the seller does, it is highly recommended for buyers to find themselves a trustworthy real estate agent to assist them in their search and represent them through the contract stages. Have a knowledgeable mortgage broker in your corner as well, and you won't be surprised by whatever the seller or their representative might throw your way.